Energetic Healing offers a personal interaction that can help heal issues that are difficult to treat with western medicine alone.  Energetic healing techniques can restore physical, emotional, mental and spiritual balance to your entire system and offer "complete wellness."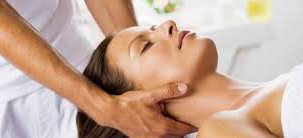 David uses energy healing modalities to help people accelerate their healing process.  One of the more popular energetic healing techniques is called Healing Touch.  This is a relaxing, nurturing energy therapy in which gentle touch assists in balancing one's physical, mental, emotional, and spiritual well-being.  It works with your energy field to support your natural ability to heal.  It is safe for all ages and works in harmony with standard medical care.
Energetic Healing patients often report:
Increased well-being and spiritual connection
To schedule a consultation or treatment please go to the Contact page.