Qi Gong has helped many people restore physical, emotional, mental, and spiritual wellness for over four-thousand years. Explore the multiple health benefits and special healing properties of these specialized Qi Gong practices. Exercises are easy to learn and offer many health benefits.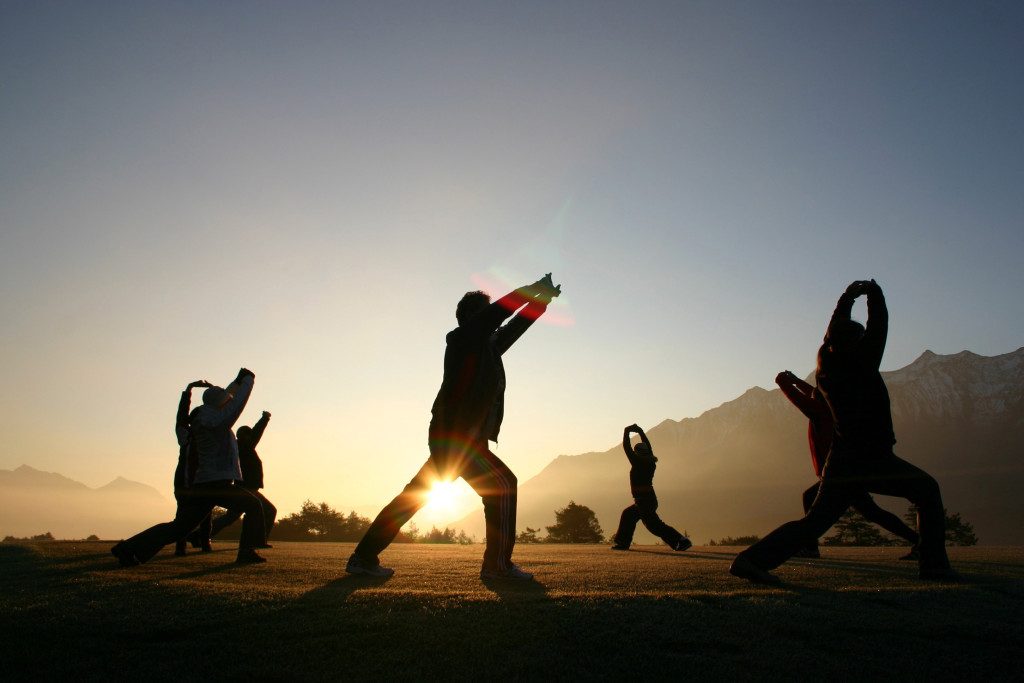 The Eight Silk Brocades (Ba Duan Jin) were created in China over 1000 years ago to enhance the physical and mental capabilities of the military. Today, these simple exercises are used by many to improve mental clarity, flexibility, and physical strength. Classes are 30-60 minutes.
Pole Standing (Zhan Zhuang) is an ancient standing posture that has been know to offer miraculous health benefits. Legend says that practicing this simple technique can lead to increased mental clarity, strength, circulation, and grounding. Classes are 30 minutes.